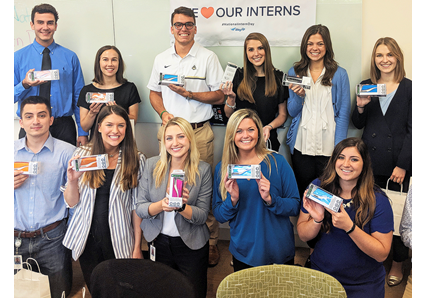 My name is Emily, and I'm an intern on the ACCO Brands Corporate Communications team based in Kettering, Ohio. I'm one of many interns in various departments, not only in Kettering, but at our locations around the globe.
My experience at ACCO Brands has been a great one; it has allowed me to refine my writing skills, network with employees around the globe, become a better communicator and explore the world of corporate communications.
Although every week is different, a typical week consists of writing and posting articles for our intranet, communicating with different employees in an effort to obtain information for intranet and internet articles, writing and distributing our Kettering newsletter and working on various strategic and globally focused projects within the department – I'm always busy!
I am one of 13 interns participating in the Kettering program, where students work in divisions ranging from Marketing to Engineering. The ACCO Brands Internship Program has existed for more than 25 years and is specifically designed to provide students with real world experience while allowing the company to expand its resources with bright, fresh talent. Students are also exposed to opportunities to network with leadership and learn more about our business.
Through their work, interns are expected to perform as full members of their respective teams within their assigned function. The Kettering, Ohio; Lake Zurich, Illinois.;  Sidney, New York; Booneville, Mississippi; San Mateo, California; and Blair, Pennsylvania programs bring interns together to share experiences and learn more about ACCO Brands beyond their departments. Interns bring new insights and fresh ideas that build value for ACCO Brands, providing short-term support and allowing ACCO Brands to develop potential future hires.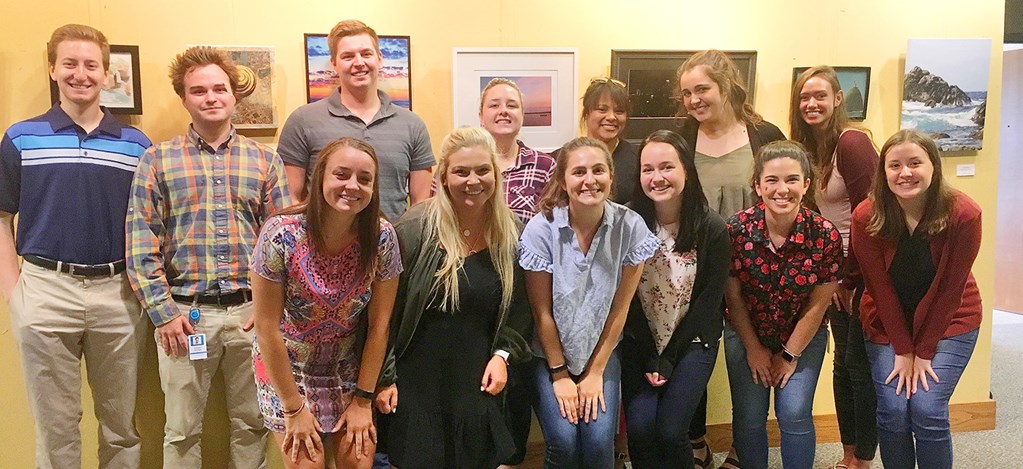 At the Kettering site, interns take part in weekly "Lunch and Learn" events. These events offer a way to learn more about other areas of business through guest speaker presentations. At our Lake Zurich office, interns have lunch with CEO Boris Elisman and his executive team throughout the summer to learn more about their functions within the company. The Booneville business has partnered with Northeast Mississippi Community College, a local college, in developing an apprenticeship program focused in electrical maintenance. The site will also be welcoming an engineering intern in the summer. Similarly, our Blair facility does not have a large internship program, but typically recruits one or two interns each year.
Additionally, interns at various locations are given the opportunity to attend weekly breakfasts where they can meet and network with other interns in different departments. In Lake Zurich and Sidney, speakers from different departments are invited to their "Breakfast Club" to give the interns more insight into the business. At the end of the summer term of many of programs, interns give a presentation, with leadership present, to share all they accomplished and learned during the internship.
Not only does ACCO Brands have programs in the United States, but around the globe, as well. The Tilibra business, in Brazil, and the Mississauga site in Ontario, Canada have internship programs, as well. 
At Tilibra, the purpose of the program, which was recognized in 2018 as one of the best internship programs in Brazil, is to foster the development of students' skills and competencies for their professional performance in the future. Mississauga interns are hired in Sales and Marketing, Logistics, Customer Service and Creative Service departments during the summer months. Many interns, however, stay during the year and work part-time, as well. They work on real world problems cross functionally to learn about the Canadian business holistically.    
To learn more about our internship opportunities, please visit our Career website.