Several ACCO Brands teams have been honored with prestigious business honors during the last few months; a testament to successful teamwork throughout our global organization.
EMEA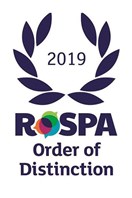 ACCO Brands EMEA achieved an Order of Distinction in the internationally renowned Royal Society for the Prevention of Accidents (RoSPA) Health and Safety Awards, the longest-running industry awards scheme in the U.K. This is the 23rd year in a row that ACCO Brands Europe received gold ratings for its health and safety practices. ACCO Brands EMEA was handed this prestigious award in recognition of its practices and achievements in helping its employees get home safely at the end of the working day.
Germany
Additionally, ACCO Brands EMEA won the prestigious Vendor of the Year Award at the European Office Product Awards (EOPA) event for successfully integrating two European businesses - ACCO Brands and Esselte - and continuing to deliver high quality products and service. The judging panel for this award was comprised of key customers and competitors in Europe, making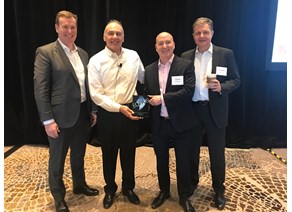 it the most prestigious recognition in the industry.
Lyreco honored ACCO Brands Germany with the Supplier of the Year Award for 2018 because of its consistent Marketing support; specifically, the two very successful end-user events in Stuttgart and Dusseldorf, Germany, focusing on the impact of the newly launched GDPR legislation in May of last year.  
Lyreco is a worldwide distributor of office supplies and workplace product that invites all suppliers to the National Vendor Conference in Hannover every year. At this year's conference, more than 150 suppliers experienced a program full of insights regarding Lyreco´s European strategy, customer-centric processes and digital transformation.
ACCO Brands was recognized at the ceremony for achieving creative and outstanding ideas with an aim to focus on customer needs, driving an overall sustainable business.
UK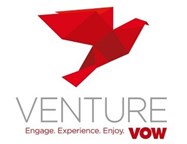 ACCO Brands U.K. was named "Supplier of the Year" as part of the prestigious VOW Venture Awards, the largest U.K. wholesaler and the biggest customer of the ACCO Brands U.K. and Ireland region. The award recognizes ACCO Brands' continued focus on innovation in its product ranges, as well as its proactive support with promotional activity and delivery of exceptional service. Working with VOW, ACCO Brands U.K. has delivered outstanding performance, central to which has been its collaborative approach to sales, product marketing and supply chain.
Canada
ACCO Brands received the Office Essentials Supplier of the Year recognition in Canada, the most prestigious recognition granted by Staples Business Advantage. The award is presented to the office products supplier with the best overall performance in terms of sales support, marketing programs, promotions, customer service, fill rates, etc.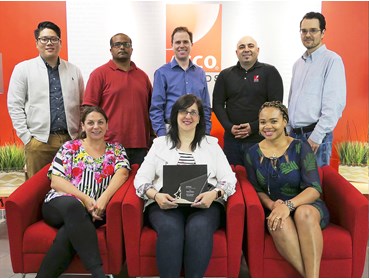 ACCO Brands Canada performed well across all portions of the business, but there were a few areas with particularly strong performance that Staples identified: new business development; successful promotional campaigns and a productive business development and feedback session held with Staples' senior management and their Sales leaders.
Our success is a product of the hard work and dedication of our innovative employees. While we are proud of our achievements thus far, we continue to strive for improvement throughout 2019.