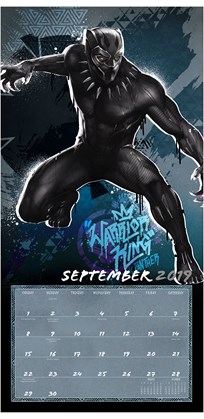 Calendars are more than just time-keeping and organizing tools; they also add a decorative touch to our surroundings and serve as a way for us to express our personality and showcase favorite interests and hobbies.
ACCO Brands continues to be one of the leading producers of decorative calendars.  Our offerings are sold through four brands in a variety of channels and are also available online (Mead®, AMCAL®, Day Dream® and Year-In-A-Box®). 
What makes ACCO Brands' line of decorative calendars stand out from our competition, is the plethora of licenses that we offer. With a total of 350 titles, covering famous characters, movies, television shows, animals, humor, scenic and artistic topics, there is destined to be something for everyone.    
Here are some of our trending 2019 licenses and calendars:

In addition to our popular licensed decorative calendars, ACCO Brands also offers a
number of non-licensed calendars that include the following titles:
Animals, Humor, Disney, and more!
Want to see more of what we have to offer?