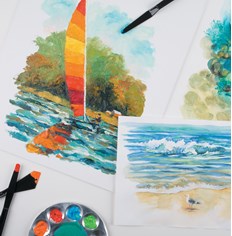 Searching for some inspiration? Look no further! With brands like Derwent®, Derwent Academy® and Xyron®, the potential crafting and creative opportunities are endless! Each brand consists of a multitude of creative consumer products, such as colored pencils, oil pastels, laminators, sticker-makers and more.

Not sure which brand has the tools you need for your next project? Read on to see which products our brands have to offer and take a look at some featured projects and videos.

Derwent® and Derwent Academy®
Derwent® is a brand of art materials, offering a premium quality range of drawing, painting and sketching media for the professional or leisure artist. In comparison, Derwent Academy® was created for aspiring artists and hobbyists, wishing to develop and refine their artistic skills. The product range includes color, watercolor and sketching pencils, oil pastels, sketch pads and gift sets. 

At DerwentArt.com, visitors can watch videos for tips and tricks on how to use the brand's products, view step-by-step tutorials for projects and read blogs posted by various artists and influencers. Listed below are a few project examples:
How to Create Easy Calligraphy Art Prints
Calligraphy doesn't have to be complicated. If you're looking for a creative idea to spruce up your journal, home decor or use as a gift, here's how a Derwent® influencer from the Sunny Sweet Days blog used Derwent Academy® products to add a little color to her everyday life.
Derwent Academy Oil Pastel Tips
Interested in taking oil pastels for a spin but aren't sure how or where to start? Artist Dee Cowell demonstrates a few easy pastel painting tips with Derwent Academy® Oil Pastels. 
Using Unlikely Materials for Painting
Written by artist Carne Griffiths, this blog explains how Carne utilized Derwent® paint pens in a workshop she hosted to promote the launch of her new book, The Organic Painter.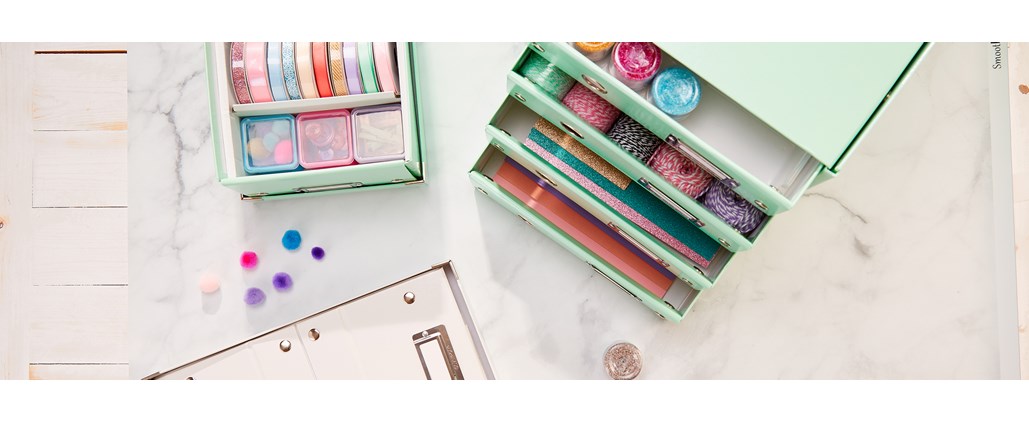 Xyron®
Xyron® is your go-to destination for inspiration and tools, offering a complete array of high-quality products that appeal to the creative professional, crafter, teacher and mom.  The brand's unique products are designed to enhance and protect photographs, posters/signs and hand made creations.  Products include sticker makers, adhesives, laminators and more. 

On Xyron.com, visitors can watch videos of brand influencers creating projects and step-by-step tutorials on how to assemble and use various Xyron® products.  Additionally, on Xyron® social media pages, followers can see shared posts from a multitude of the brand's influencers sharing their favorite projects.  Listed below are a few examples of projects:
Easy Party Favor Using Paper Scraps  
Beth Kingston, crafting expert from the Home Shopping Network, shows viewers an easy way to create an inexpensive party favor with paper scraps. This fun project uses scrap paper, punches, Xyron® Creative Station Lite and Xyron® Tape Runner to make party favors.
DIY 3D Carrot Canvas
From the blog Up On Tipy Toes, by crafter Mitsyana, comes a fun tutorial on how to create a 3D Carrot Canvas. She includes detailed directions for this project and has included several pictures, so you'll never miss an important step.
DIY Fun Canvas Art  
Grab a photo of your favorite kiddo, your Xyron® Creative Station and Sticker Maker and create fun canvas art! This project is quick, easy to follow and a perfect project to do with kids for Mother's Day or Father's Day!

Follow Our Brands on Social Media
In addition to the blogs, tutorials and other videos found on the brands' websites and social media, more information and instructional videos, as well as product bundles, can be found on the Home Shopping Network (HSN) by searching "Xyron" or "Derwent."