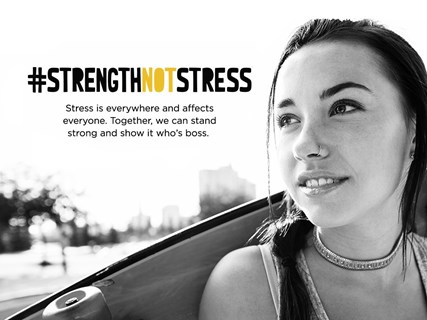 Five Star's #StrengthNotStress campaign, which launched in 2017, had an even stronger presence this past year. Although the campaign has come to a close, the impact of the #StrengthNotStress platform continues.
The brand's back-to-school campaign aligned the functional strength of Five Star® products with the emotional strength of students. Based on statistics that indicate 8 out 10 teens say school is a source of stress, Five Star® created the campaign #StrengthNotStress to signify that Five Star® products are as strong as the teens who carry them.
To reach teens in a relevant environment, the brand partnered with Awesomeness TV, a media and entertainment company for teens. Five Star® collaborated with Awesomeness TV's top influencers to encourage teens to share their own #StrengthNotStress stories, and Five Star® can be seen on their YouTube and social media channels. These included integrations into ATV shows Dance Battle and StageWalk.  
Additionally, Five Star® partnered with Ted-ED, an award-winning platform that delivers educational content to millions of teachers and students, to discuss topics related to #StrengthNotStress. These included video lessons on the Science Behind Stress and Memory and How to Combat Imposter Syndrome.
Five Star® maximized its reach to the teen audience by marketing in relevant places like social media and other popular digital channels, including Hulu, YouTube, Snapchat and Spotify. Overall, the #StrengthNotStress campaign was successful, resulting in positive engagement from students and generating content to be featured throughout the year.
The brand's commitment to a campaign that highlights a meaningful message in an effort to encourage important conversations and alleviate stress exemplifies ACCO Brands' dedication to the well-being of its consumers.