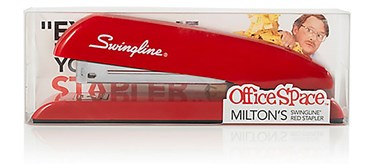 In honor of the 20th anniversary of the 1999 cult classic film Office Space, Swingline® partnered with Fox Consumer Products to give away an iconic replica of Milton's red stapler from the film, as well as 1 million staples, 200 boxes of 5,000 staples each, in February 2019.
Milton, the accidental hero of Office Space, was obsessed with his bright red Swingline® for good reason. It was superior to any other stapler on the market, which is why his co-workers kept swiping it from him.
Because Fox could not imagine celebrating the anniversary without the classic prop, representatives from the organization reached out to Swingline® marketers to incorporate the stapler, known for its long-term durability and consistent performance, in addition to other significant movie props, in the celebration. Thus, the stapler and staple giveaway was born.
In addition to developing the classic red Swingline®, a Quartet® board made to look like the cover of a TPS report was also created through the partnership, both of which were made available for purchase in March.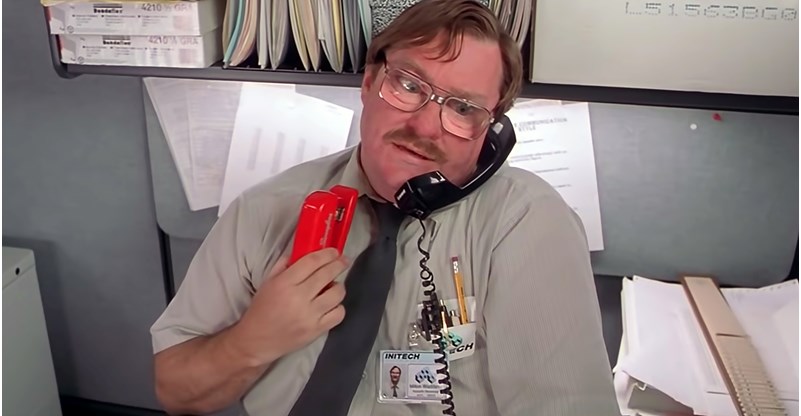 Ironically enough, according to Swingline's Senior Marketing Manager Tess Hardy, the Swingline® featured in the movie was never actually a model Swingline® produced. A black stapler was sent to the prop house when the film was produced and was then painted red. Therefore, this is the first time the iconic red stapler has been available for purchase.
This successful partnership exemplifies ACCO Brands' commitment to collaboration and the many benefits it can foster.
Purchase your own Office Space stapler.