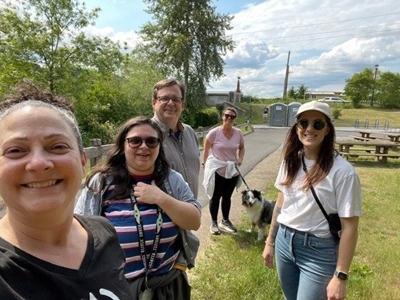 ACCO Brands' 2023 Walk Across America event in support of City of Hope wrapped up with a grand total of $19,467 raised by ACCO Brands employees. All donations will be allocated for women's cancers and women's cures. 
City of Hope has been ACCO Brands' philanthropic partner for many years, and the annual 3k and 5k walk is a staple of company culture. The medical and research institution was founded in 1913, making this year's walk part of the 110th anniversary. City of Hope was founded with the intent to help patients, find new cures, and fuel advances in the quest to eradicate cancer. 
The Walk Across America is a self-guided walk that employees have the option to complete either on their own or in a group, during the work day. They must sign in and out to ensure everyone who participates has a safe return to the office once finished. 
Every year participants have a chance to win incentive prizes such as gift cards and Vitality points. Vitality points are part of ACCO Brands' partnership with the Vitality group, a wellness organization that provides cashable points for taking care of yourself.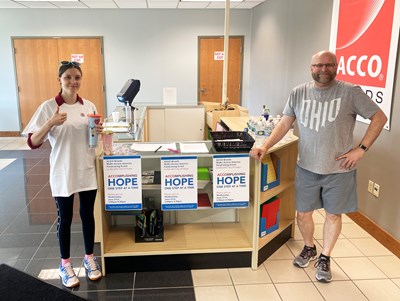 This year all employees who registered for the walk also received a T-shirt, lapel pin, and 250 Vitality points. The more money raised, the more generous the prizes were, with the top five individual fundraisers earning a $50 amazon gift card and 500 additional Vitality points for their efforts. 
Congratulations to the individuals who raised the most money!
The following employees also received a trophy for being the highest fundraiser at their location: 
Carol Skulski $4,580
Brenda Penesis $1,100
Andrea Haley $857
Kelly Guerdet $750
Larissa Plath $300
ACCO Brands is proud to continue supporting City of Hope with its important mission and is grateful to every employee who participates in this annual fundraiser.