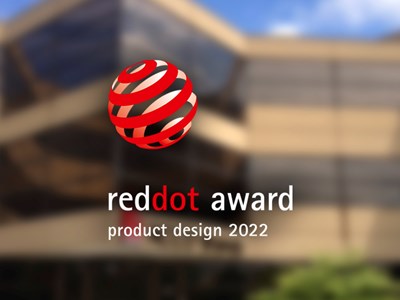 Red Dot distinctions are made by an independent panel of experts, the Red Dot Jury. This year's jury was comprised of 48 judges from 23 countries. All the judges have design expertise, which they have accumulated during their careers as professors, consultants, designers or journalists. The jurors professionally, individually and comprehensively assessed each product on a standalone basis. Only those products that won over the experts with their outstanding design quality won a distinction.

We are proud and excited to announce that ACCO Brands has collectively received FIVE Red Dot 2022 awards for Outstanding Design Quality. The awarded products include Kensington's Surface Laptop Riser, Surface Laptop 4 Smart Card (CAC) Reader Adapter w/HDMI and USB-C, and Slim NanoSaver® Keyed Lock, along with Leitz IQ Autofeed Shredders and part of the Leitz Cosy Range. More details about the awarded products and their innovative features and designs can be found listed below.

Kensington Surface Laptop Riser
Kensington's sleek, contemporary, Surface Laptop Riser incorporates the company's proprietary SmartFit® height adjustment system to elevate the Surface Laptop to the most ergonomic height, while enabling users to maintain a clean, clutter-free workspace.

Kensington Surface Laptop 4 Smart Card (CAC) Reader Adapter
The Surface Laptop 4 Smart Card (CAC) Reader Adapter integrates a TAA-compliant CAC reader and USB ports seamlessly with the Surface Laptop to expand the capabilities of the laptop, allowing government employees to maintain maximum productivity when using their laptops outside of the office.

Kensington Slim NanoSaver® 2.0 Keyed Lock
To secure the latest generation of ultrathin laptops and 2-in-1 laptops, the innovative Slim NanoSaver® 2.0 Keyed Lock allows the device to lay flat and stable without blocking valuable ports, providing robust physical security without sacrificing usability or functionality.

*The release of all three of these award-winning Kensington products is scheduled for the near future.

"We are proud to have received three Red Dot Awards for outstanding Product Design for three of our soon-to-be launched products," commented Erik Campbell, Senior Lead Industrial Designer. "We are confident that once these products hit the market, our consumers will appreciate the innovative features they have to offer, as they were designed and created in anticipation of the needs and challenges of the ever-evolving workplace."

Leitz IQ Autofeed Shredders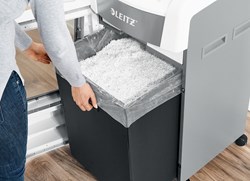 The Leitz IQ Autofeed paper shredders allow you to automatically shred your sensitive documents, leaving you free to complete other tasks. The unique clean emptying feature is available across the Autofeed micro-cut and cross-cut shredder range. Simply load your stack of papers, close the lid and get on with your day. With compact models available for small offices and home offices and larger auto feed models for commercial and business use, you'll find the right shredder for you.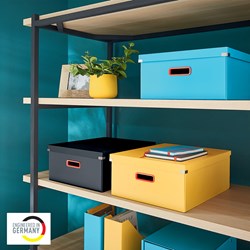 Leitz Cosy Range
After the success of the Leitz Cosy range (awarded with Red Dot Design Award 2021), new tools specialized for the home and home office have been added to the offering; these include notebooks, computer mice and new storage ideas. The range of Leitz Click and Store storage boxes are ideal for keeping homes and offices clutter free. Leitz reinterpreted classic tools formally, sharpened them functionally, tuned them aesthetically and adapted them to the home environment. At the same time, new tools were created to make everyday life in the home office and office easier. Tools that emphasize a homey feel and provide motivating support thanks to their more emotional appeal.

"With these awards, we have proven that there are still designs out there that can excite with their unique form and functionality and, at the same time, meet consumer needs," commented Arild Olsen, Senior Vice President Marketing, ACCO Brands EMEA. "I would especially like to thank our engineering and product teams for their relentless pursuit in creating outstanding products exceeding consumer expectations."

Congratulations and thank you to the hard-working and creative ACCO Brands employees who made the recognition of these various products by Red Dot possible!