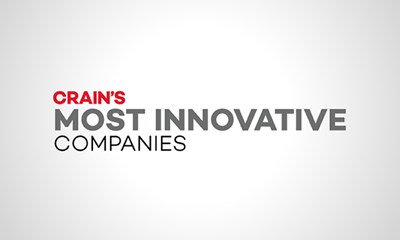 Recently, Crain's Chicago Business publication released a list of the Greater Chicago area's most innovative companies, one of them being ACCO Brands.

The list, now in its 10th year, uses patent output as a window into what Chicago companies are good at: wireless electronics, artificial intelligence, medical devices and manufacturing equipment with cutting-edge technology.  The ranking reveals the diversity of the economy, from software and pharmaceuticals to retail and factories.

According to Crain's, the types of innovation in this year's list varies widely and it seems the COVID-19 pandemic hasn't dampened the commitment to innovation, but it has changed how it gets done, in some ways for the better.
"We are in an era of accelerated change. Key to our strategy is delivering meaningful, consumer-driven innovation in this environment, both in our core products and new areas," commented Adam Smith, Vice President, Product Management and Development.  "Though hybrid collaboration has been challenging, the team has worked well together to develop and execute solutions for our consumers. We are also focused on our unique value proposition that can be secure with patented benefits and design."

From everyday problem-solving to the new product development process, ACCO Brands employees strive to create innovative solutions and products. Some recent notable innovative projects include the Five Star® Studying App and TruSens® Air Purifiers. Employees Roshni Doshi, Industrial Designer, and Adam Kneisler, Senior Manager, Global Product Development, have been integral in the success of both innovations.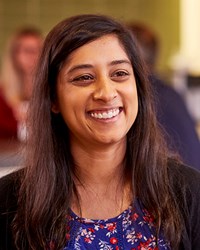 Roshni Doshi (image left) – Five Star Studying App
"Recognizing the digital transformation happening in education, accelerated by shifting study-at-home habits from COVID-19, we uncovered an insight about how students were pairing traditional note taking with their mobile devices. After talking to students, we learned how both analog and digital learning was critical in their studying habits and we wanted to support that with the Five Star Study app.
"It all starts with the Five Star® unique notebook paper paired with the Five Star Study App. Students can identify important notes by marking the triangle symbols on their Five Star notebook page. The app scans the identified notes, enhances the scan and transforms the notes into digital flashcards. The flashcards are stored in the app, where students can edit and study them from anywhere and at any time.  Our goal was to create a simple and intuitive user experience using cutting-edge technology. It has been exciting seeing the app come to life and impacting our students in a positive way. The stories we hear from students on how this app is creating a friendly and memorable study experience inspire us to continue to bolster the portfolio of Five Star apps and showcase how technology can transform a student's experience in and out of the classroom."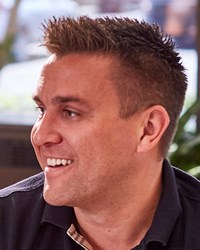 Adam Kneisler (image left) – TruSens Air Purifiers
"Long before we knew the kind of product we wanted to make, the story of TruSens air purifiers started with a deep dive into the customer experience within the category. To build a strong strategy for innovation, we needed to understand how users felt about their air purifiers; the things that they liked and expected and, more importantly, the pain points and what left them unsatisfied about their existing product.
"This investigation was the foundation for what was critical for the TruSens differentiation story, including our revolutionary SensorPod™ remote air quality monitor. What's more, if an air purifier is essentially the movement of air across a filter, our 360° filtration and UV-C light further legitimize our product portfolio within a crowded category that has only grown more competitive during this ongoing global pandemic.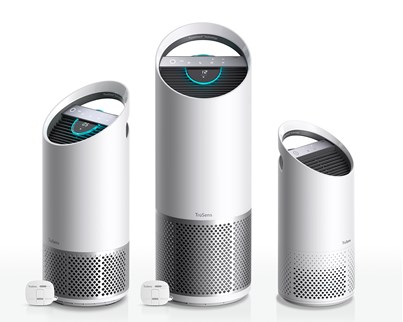 "Beyond the "regular challenges" of new product development, TruSens projects have been especially impacted by global chip shortages and other influences of the pandemic. Fortunately, we have an amazing team of truly talented and inspired product and project managers, engineers and designers who possess the kind of initiative and determination to overcome any obstacle in their way.
"As a result, we are excited for a 2022 that will include the global launch of our smart purifiers, as well as the expansion into other new and innovative products that will include many of the features that have made TruSens so successful to date!"