This year's focus for Derwent is the re-launch of the unique and innovative Inktense range. As part of the reintroduction, this year has seen the emergence of 28 new Inktense colours with a 100-pencil tin, and, most recently, the Inktense XL Blocks completing the range. This includes pencils, blocks, paint and paper. 
Inktense features an inventive formulation that acts like ink, delivering intensely vibrant colours that dry permanently and do not wash out for exceptional layering. Inktense comes in a range of highly versatile, water-soluble mediums, effective on paper, fabric, ceramics, wood and other porous materials. Sharing the love of colour and creative expression, Derwent aims to challenge the imagination and inspire all fine artists and crafters to discover the broad capabilities and new possibilities of the Inktense range.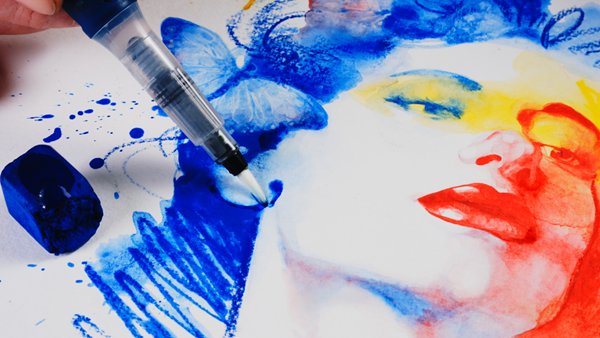 Inktense XL Blocks were launched in July, with an initial 3-week Direct-to-Consumer exclusive period, which was followed by a full market launch. Inktense XL Blocks are highly versatile and can be used for all sized artworks. The format has been specially designed to fit comfortably in hand, for optimum control. This allows the artist to create bold marks, broad strokes and agile lines, wet or dry. They can also be broken into pieces, or grated in powder, for texture and details. 
"The new Derwent Inktense XL Blocks inspire increased freedom of expression for lots of subjects. Being compatible with the full range of Derwent Inktense pencils and blocks, painting and drawing has never been as exciting! Big broad strokes of colour to the finest detail, are possible." said 
Robert Dutton, a Derwent Artist Ambassador.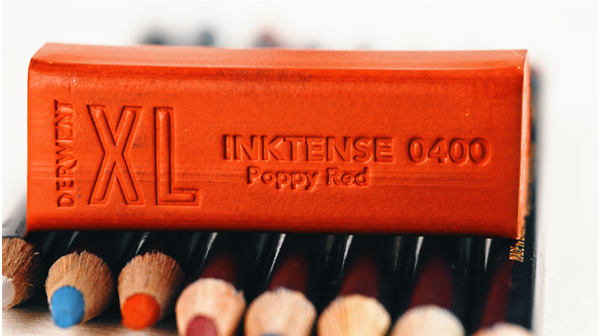 Jake Spicer, another Derwent Artist Ambassador, has created the exquisite and inspiring packaging artwork commissions, that highlight the vibrancy and key features of the Inktense XL Blocks. Jake is an artist, author, and tutor who is a passionate advocate of drawing as a tool for social change and communication investigation. He intends to promote wider visual literacy through his works. 
The Inktense campaign has focused on key consumer touchpoints to drive awareness and encourage trial, with a focus on digital and social media.  We have worked closely with our artist ambassadors and influencers, to produce inspiring and engaging content across our social media platforms, to surprise and delight our community.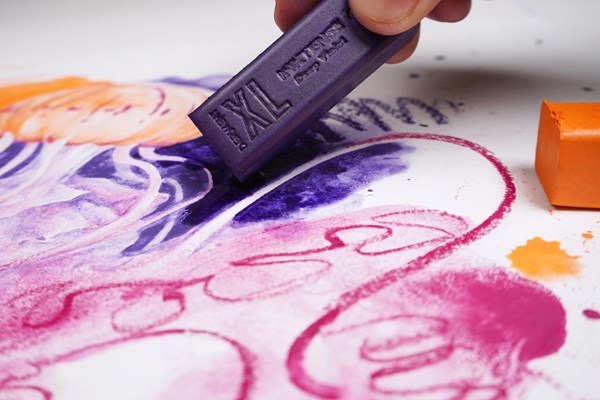 Our presence is captured globally within print and online mediums. A wide range of art magazine advertisement such as Artist & Illustrator and Practiques des Arts, video content, and informative user guides and top tips. All of which inspire and encourage fine artists and crafters to discover more of their passion and creativity. 
"Inktense is possibly our greatest ever innovation. The Inktense formula in our pencils, blocks and paint pans acts like ink, so is permanent once dry for layering up ultra-vibrant colours. This allows the artist to produce wonderful colourful works of art, while crafters are able to use Inktense on many different surfaces, including fabric." said Mike Stranders, Derwent Vice President & General Manager. "The Derwent marketing and sales team have successfully relaunched Inktense this year with their 'colour reinvented' campaign, which has coincided with our NPD range extension to 100 Inktense pencils and the launch of 12 new Inktense XL blocks. Inktense products will be top performers in the Derwent portfolio for many years to come – truly a range and innovation to be proud of."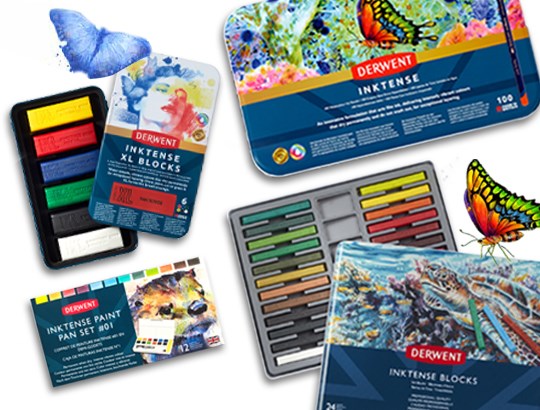 Be inspired and watch our Inktense XL Blocks video: Derwent Inktense | Watercolour Pencil, Paint, Block | Artist Grade | Derwent UK (derwentart.com) 
For all the latest news and inspiration, follow @derwentartofficial and visit Derwent (derwentart.com) to view the full range of products and accessories available.