In an effort to further accelerate ACCO Brands' transformation into a consumer products company, PowerA® was recently added to our portfolio of brands. Headquartered in Woodinville, Washington, PowerA creates innovative accessory products that enhance the world's best video game and mobile technology experiences. The mission of the brand is to bring gamers of all levels memorable experiences that enhance the fun and excitement of gaming.

PowerA has a 20-year history of working with the world's largest gaming platforms and publishers, delivering safe, feature-rich accessories that are well-designed and affordable to meet all gaming consumer segments. Accessories include console game controllers, power charging solutions, gaming audio headsets and a wide collection of other accessories.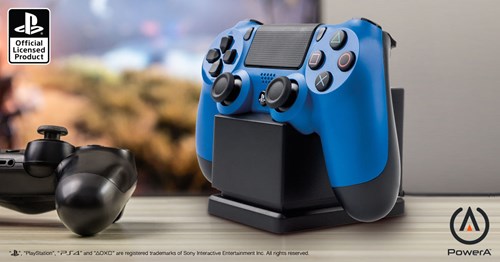 As the leader of third-party console controllers and power solutions, PowerA is a partner of choice for leading gaming platforms, such as Xbox®, Nintendo®, PlayStation®, Blizzard Entertainment® and Project xCloud™.  The brand is also a trusted licensing partner for various gaming publishers and game titles, including Activision®, Bethseda Game Studios® Pokémon™, Doom™, Fallout®, Minecraft, Overwatch™, Super Mario™, the Witcher® and the Legend of Zelda®. As a licensed partner, PowerA has access to official artwork, giving fans exclusive designs and genuine licensed products.  Products are built to the specs of each licensor to ensure the quality meets their requirements and licensed products undergo rigorous testing by both PowerA and the licensor, guaranteeing compatibility.
In addition to these various partnerships, PowerA has created two unique lines of gaming accessories - FUSION and MOGA. Designed from the ground up with the needs of the modern gamer in mind, the FUSION line consists of controllers, both wired and wireless, and gaming headsets for Nintendo Switch, PlayStation 4 and Xbox One. The controllers are customizable to align with personal gameplay preferences, catering to the avid gamer. The MOGA product line was created to elevate the mobile gaming experience for customers, as mobile gaming on phones and tablets has grown substantially in the past couple of years. The MOGA accessories available include Bluetooth controllers and mobile gaming clips for Xbox controllers.



"While our innovative products are the first touchpoint for a broad base of consumers and gaming fans, the cultural heart of PowerA is in Service.  Our business was built on the notion of being the best partner possible to our licensors and retailers.  It's this ethos of bringing our partners' brands to life – and connecting them to their fans - that drives our day-to-day decision making and actions.  We credit this spirit for much of the market leadership we enjoy today," said Brian Maggio, Vice President, Client Services.
For more information about PowerA and its gaming accessories,
please visit PowerA.com
PowerA products are available for purchase on PowerA.com, Amazon.com and at major retailers in North America, Europe, Australia and Latin America.